About iGraphix
Founded in 1998, iGraphix Advertising is based in San Francisco. We specialize in Asian American segments with emphasis on the Chinese, Vietnamese, Korean, Filipino, Japanese and other Asian markets. For almost a decade, our dedicated management team has been serving these emerging markets with a full range of advertising services. We develop for traditional platforms such as TV, radio and print. We also advertise in online, direct mail, out-of-home, events/trade shows, and store merchandising displays. We specialize in interactive development aligned with systematic online marketing and executed within a visually engaging brand strategy. Additionally, we partner with non-profit corporations and media agencies in producing cross platform promotions. Our long history of strong community ties and media relationships are one of our most valued assets.
OUR SERVICES
CREATIVE SERVICES
To Capture An Experience Is An Art
Creative Services
From concept to completion, we deliver consistent brand value to all your print collateral, display ads, and graphic advertising. We create stories that you want to share, advertisements that capture experiences, and message with full understanding of cultural tones and forms of expressions.
COPYWRITING & TRANSLATION
Experiences Are Meant To Be Told
Copywriting & Translation
We write with purpose and advertise on target. We find the right words, the appropriate cultural expressions, and the precise translations to tell your story. We provide multi-language content and professional translations in Chinese, Korean, Vietnamese, Japanese, Tagalog, and other languages by request. We offer a full array of content services from audio and video scripts, body copy for print, brochures, and press releases.
TV & RADIO
Experiences Are Amplified
TV & Radio
Elevating your company's brand experience with TV commercials and radio spots will deliver a distinctive emotional experience that your audience misses from the usual print or online banner. As your media coordinator and production resource, we will determine your target audience and negotiate the best cost-effective way of reaching them.
WEB & DIGITAL SOLUTIONS
Positive User Experience
Web & Digital Solutions
A successful campaign creates an experience that extends beyond the traditional medias to reach a more global market effectively. Using more direct channels to reach your audience is key to improving customer engagement and overall brand experience. We help determine the best course for your advertising needs.
SOCIAL MEDIA
Experiences Are Best Shared
Social Media
Social media has become the brand experience. Instead of companies speaking to their consumers, customers are engaging each other in conversations about your brand. By taking your campaign directly to your audience, your brand is shared and experiences are related. These are your branding moments. Let us create those experiences that your customers can't want to share.
NEWS & COMPETITORS TRACKING
In Search Of New Experiences
News & Competitors Tracking
Positioning our clients' brand is top priority. Being current and up-to-date about related industry news is what gives our clients and us an edge for success. With collective research and systematic development we are consistently producing competitive ideas and fresh relevant work.
MEDIA PLANNING & STRATEGY
Upgrading Those Experiences
Media Planning & Strategy
With keen insights and attention to details, we can grow your reach in any market segments. Our well-established relationships with hundreds of media groups are what ensures your business receives the maximum exposure and achieve the greatest results. We maintain the media relations, so that you can continue to grow your business.
EVENT PLANNING
Experiencing More Together
Event Planning
We create connections through shared experiences and meaningful interactions. Engaging your customers with new and unique experiences will allow for authentic responses and memories that will resonate with them. Whether it's a brand launch, press event, concert promotion, or conference, all details are organized and resourced by our professional team.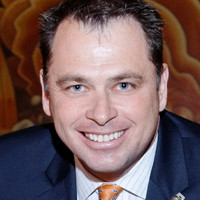 The iGraphix team impressed me on multiple levels. It's the perfect solution for our business.
OUR CLIENTS